Hey Guest, HG's TTT server changed IP! Make sure to check out the new server at ttt.harpoon.tf or check it out

here!

Dismiss Notice
Harpoon Gaming

Eoj Charlie
Usually referred to as Joe, he has been admin'ing and moderating communities since 2004. He was heavily active in games like Cybernations, Runescape and other MMORPG/Online games. Has since left most to focus solely on the Steam Community.
He also finds the fact that he's writing in the third person right now a little strange. He wants to thank all the staff and regulars for helping create something that he is both proud to be part of and still in awe of.
Please don't beg for free items from him(me). Also don't be offended if I am shit at answering your messages, I am always trying to do multiple things and sometimes Steam Messages slip through, feel free to add me, as long as you're not an ass.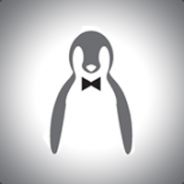 Skipper
Now this is a bio all about how
My admining got flipped turned upside down
And I'd like to take a minute just sit right there
And read how I became the head admin here

In East Arizona born and raised
On the computer is where I spent most of my days
Chillin' out tradin' jokin' all cool
And all adminin' being a fool
When a specific guy was up to no good
Started makin' sentences who no one understood
We got in one little fight and I didn't care
And so I left to a place that couldn't compare.

I begged and pleaded with Joe day after day
But he ignored and sent me on my way
I gave him suggestions for a community that would be fit
He got some balls and said I might as well quit
First week yo this is awesome
Creatin' a server thinkin what it might become
Is this what we should have done a long time ago?
Hmmm this might really grow

But I start searchin, coding and all that
Is this the type of place that I should code at?
I think so I'll start learning somewhere
I hope they're prepared for crashes everywhere

Well the coding improved and plugins came out
There was a plugin that made my name stand out
I ain't tryin' to brag yet I just got here
I imagined what my coding would be like in a year.

I kept at it and coding became clear
The server became popular and I made plugins appear!
If anything I could say that this community was rare
But I thought lets make it special, No one could compare!

Time flashes to 1 year later.
I see the servers always full of players
Looking at this place over the year,
I'm glad my home is right here.
---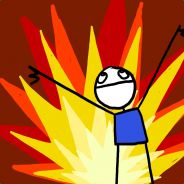 Bottswana
Screw it, I can't write in third person.
Hi all, Im Bottswana, or Botts for short. Since so many ask, the name came from a nickname I had back at school all those years ago and due to my lack of creative talent I ended up using it as my Steam handle.
I've been helping manage TF2 communities for nearly 6 years now, mostly keeping the now long running and event server going. It's seen quite a few name changes in its past and is slowly leaving us as the community a whole changes, but that dosen't mean my job here is done.

I help manage Harpoon, Maintain servers, and code stuff (The donator system is mine <3). Been coding since I was 18 and can code in PHP, C++, Java, Python, SourcePawn, Lua and a few others not worth mentioning. I don't really trade items so I wouldn't add me to ask if I want to sell stuff, It's not really my thing.
I may seem like a Jackass at some times, though generally this is me and Joe being stupid. I'm pretty easy going (If your name isn't Joe) so if you have any questions feel free to ask me.
-J PS: What the hell is a Liger?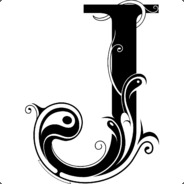 Jacobhd404040
This is Jacob, he likes to play on the TTT server, even though he is pretty bad at the game. He loves hanging out with all of the people of Harpoon Gaming. If you ever want to play TTT or you want to learn how, give him a shout. Also, if you ever need someone to talk to, he will listen if he isn't busy.

Horplamus, Minecraft
Good evening, my name is Horplamus (Pronounced Hor-Pla-Mus). I am a PIxelmon admin. You can usually find me on the Pixelmon server during the week; however I do visit the TF2 and other servers when I get a chance.
When not playing Pixelmon or TF2 you can usually find me playing one of the games from the Dark souls/Demon's Souls series of games or perhaps even a nice Indie game which I have found recently.
So that's the end of my short biography, I look forward to seeing you in the Server or on the Forums. <3
---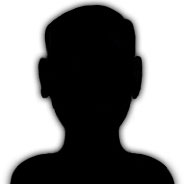 Lunaa, All-Trade Server Manager
Hi there! Im Lunaa, Formally known as Ech0 Fallz, and or Skyler. Im a pretty all around humble guy. Where do I start hmm.. I could make this long or i could make it short. TLDR: I like art, I like TF2, Spiral Knights, CSGO, SFM, Terraria, And Overwatch. These are games you can see my playing almost daily. Other then what I play ive been apart of Harpoon since April 8th of 2015. And I first became staff on June 22, 2015. Since then ive been in and out of Harpoon. Hopefully to stay this time! Since around the same time ive also been a experienced trader in the community and started playing TF2 about a year before I found harpoon. And before you ever believe what perp says, No, I am not female. If you'd like the non TLDR Feel free to add me or stop by on the discord and say hello. Im always open to chat!
---
Duchess, CSGO Surf
I need a bio. Bother me until I get one.

Michael J. Caboose, Minecraft
Hi, my name is Michael J. Caboose; most people call me Caboose, for short. I am a TTT staff member, and enjoy playing with people who respect others. I enjoy drawing, and puzzle games. If you have any questions, or would like to talk, message me on steam. Other than that, enjoy your stay at Harpoon Gaming.
---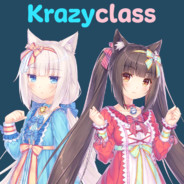 Krazyclass, All-Trade Deputy Server Manager
It's krazy to think I actually thought of a bio. Puns aside, my name is Krazyclass, I'm a media student from the UK and love playing video games as a hobby. I love the Mario franchise and also the Smash Bros. Series as well as Nintendo in general. I was previously a Trainee Admin for Fortress of Gamers before they closed on October 31st 2018.

Information:

My real name is Luke, I display it on my steam profile and more info about me is also there.
My favourite colour is electric blue or just blue in general.
I've played over 7000hrs of TF2 although most those were in trade servers.
I'm not trading my double spelled beep man.
I love spelled items especially items that are team coloured.
I have many other games on Steam, check my profile to see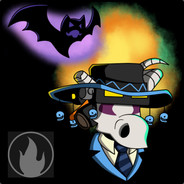 Shadows, All-Trade & Unusual
Shadows is currently the head admin of TF2WH.com (TF2 Warehouse), an active member of the Harpoon Gaming staff, and was formerly a long time admin and mapper for MCT (Mann Co Trading). The latter two positions carried Steam Rep Green Shields. If you ever need to confirm his identity, going to SR to confirm that shield and the head admin WH note is a good way to do it. Shadows also owns one of the top 3 backpacks in TF2 (the position moves sometimes), so it is easy to confirm his identity through that.
Having started trading in 2011 and after logging over 12,500 hours in TF2, Shadows has seen a little bit of everything and is glad to share those experiences with those of you who come to the All-trade servers. That said, please don't ask him for free items or offer terrible deals, he didn't get here by being a bad trader and won't support that kind of thing. Keep your trading safe and fun and your chat friendly and uninsulting, and you'll do just fine with him.
Thanks for reading and happy trading!
---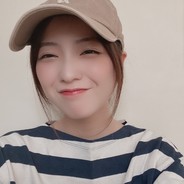 Reggie, All-Trade & Discord
Reggie is a part time gamer and full time memer. He loves to play games such as Yu-Gi-Oh!, TF2 and Overwatch. Reggie usually hangs out on the HG discord so if you see him typing a message, make sure to say hi as he is on most of the time(except when he is sleeping or out). He mainly likes to post about memes so if you want a fresh meme, make sure to ask him and he will deliver like mcdonalds delivery in korea. Outside of the internet, Reggie likes to do absolutely nothing and sit his ass all day on a computer.

If you have any inquiries regarding discord, make sure to send him a message as he will usually respond. Thank you for using your time to read this and have a nice day.


---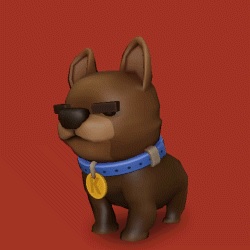 Popeyes, Minecraft
I need a bio. Bother me until I get one.


Roxer, All-Trade & Trade Minecraft
I'm in training!
---
Demo Dude, All-Trade
I need a bio, bother me until I get one!
---
Paragon, All-Trade
I need a bio, bother me until I get one!
---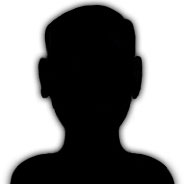 Jyn, All-Trade
I need a bio, bother me until I get one!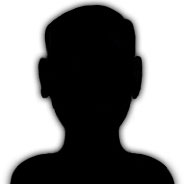 Dozy, All-Trade
I'm in training!
---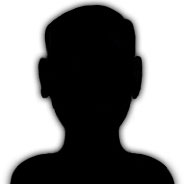 SealShpeeDaSweggy, All-Trade
I'm in training!


Nebrassy, Reports staff
I need a bio. Bother me until I get one.
---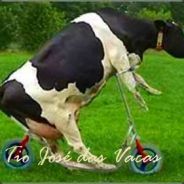 Tio Jose das Vacas, Head of Fraud Reports & Appeals
Check my SR profile before adding me.
- I DO NOT TRADE.
- I DO NOT MIDDLEMAN.
- I WILL NOT ADD YOU VIA ALT.
- THERE'S NO SUCH THING AS "ITEM Checking": https://redd.it/4xy0pl
If you want to add me, please leave me a comment on my profile stating the reason for the add. No comment = No add.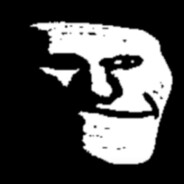 Rami, Map Development
Hi I'm Rami I live in the North East of the UK and my real name is Alex. I have been gaming as long as i can know, and have been using steam since it came out..
My future dream is to join a game development company (Valve hopefully) and become a role in level design. I own the map currently being used on the Harpoon Gaming All-Trade server. Any questions or suggestions for the map? Hit me up!
I'm also an Ex JAG admin and hosted the Spring 2013 community admin event.
---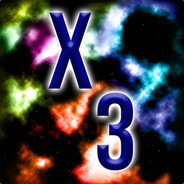 X3nonCross, Plugin Development
Pending

Andrewmeda, Community Outreach, Minecraft
Agniratha has been around since 2013 and has worked in almost every department HG has, including the Social Media accounts (RIP) and the highlander events. He's Usually busy with Either Persona 5 Royal, or Xenoblade Chronicles: Definitive edition for a good long while. Feel free to message him on discord, He doesn't Bite as long as you don't either.
---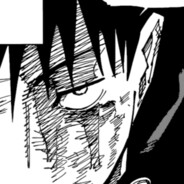 Nimajin, Advisor
Hey everyone,
I'm Nimajin or if you want, you can call me Amin. I'm a teenager who lives in Denmark. I currently go to High school and work a part time job at what would essentially be the Danish equivalent to Walmart. I enjoy listening to Rap & Hip-hop, some of my favorite artists are: SchoolBoy Q, Kendrick Lamar, & Eminem. I don't watch many shows; however, I did enjoy watching The Walking Dead & Breaking Bad.

I've been a huge fan of video games from an early age. Starting out with games such as Tekken on the PlayStation alongside with Rayman and Pokemon on the Gameboy. Since then I moved over to PC, where I would primarily play RuneScape (10+ YO account). Counter-Strike: Source would then go on to become my primary game followed by Team Fortress 2 when it went Free-to-Play. These days I mostly play Team Fortress 2 and PAYDAY 2.

I would like to consider myself a positive, openminded, and friendly person. If you have any issues or would just like to talk, feel free to send me a friend request!


---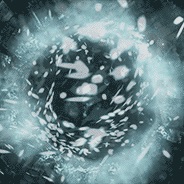 Perp703
Perp is an avid gamer, and has played a great many over the years; but one he keeps coming back to is TF2. Perp has been playing TF2 for a few years now - MVM, Pubbing, and of course, Trading. Perp trades quite often, dealing with unusuals, collectors, killstreaks, stranges, almost anything you can think of, and knows his prices, and how the market behaves quite well. He loves to help new players in TF2, especially when it comes to trading.

He can't think of anything else to put in his bio and hopes to see you all in server - have a great day.